Ionix Static Eliminator Magnet Drawer Kit for static free resin conveying, blending and mixing
Occasional static in your resin conveying system can cause production slowdowns and expensive product rejection. Static will cause resin to bridge and colorant to separate from resin. Now you can introduce static elimination in your systems in only the areas you are experiencing static. This is a simple and low cost solution to resin conveying static.

What causes the static in plastic resin and colorants?
Plastic resin, the colorant and the conveying pipe are all electrical insulators. When the friction of conveying creates static on the resin surface or conveying pipe surface, it cannot conduct away. This static can randomly appear and although the static is primarily caused by the friction of the moving static, it is often made worse by other factors such as humidity, temperature, resin composition, speed of conveying, etc.

Why Ionix is a simple solution to the plastic resin and colorant static problem
Ionix works by making the air electrically conductive. By introducing Ionix treated air into your conveying system at the point you are experiencing static, that Ionix air automatically provides electrical grounding paths to dissipate the charge downstream of introduction.

Simple to install in your plastic resin conveying lines
The real beauty of Ionix for processors experiencing conveying system static is how simple and easy the Ionix is to install. Just install the air diffuser into the conveying line at the point just upstream from where you are experiencing static. Bring your house air to the diffuser and install an Ionix PL300 into that air line. Install an inline regulator and allow about 10 psi of pressure to run through Ionix and into your system. There is no electrical wiring or shock hazards.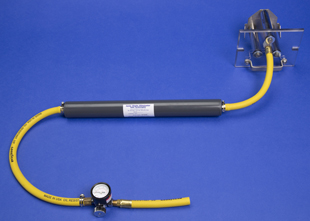 Click here Ionix Static Eliminator Magnet Drawer Installation and Instructions (pdf)

Order the Magnet Drawer Static Eliminator Kit

Use one Magnet Drawer Static Eliminator kit for each location you need to tap into your conveying system. Instead of positioning the kit's air diffuser in the mag drawer, you install the air diffuser upstream of the area you want to dissipate static.

This picture shows the air diffuser installed in a mag drawer.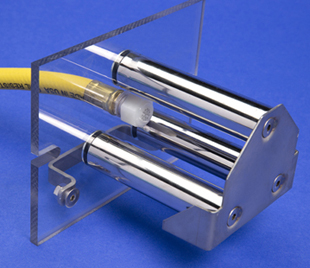 For conveying, you would install the air diffuser in the conveying pipe UPSTREAM of the static problem.

Click HERE to order on our secure Yahoo store

30 day satisfaction guarantee!

Use Ionix for 30 days. If you're not completely satisfied with your Ionix Static Eliminator, you can return it IN ANY CONDITION for a full and complete refund. Our goal is to solve your static problem to your satisfaction. We warrant our product to be free of defects for 6 months after installation. Replacement is recommended after one year of actual use.

Questions?

Call 800-246-1784. You can get more information at our home page www.IonixTechnologies.com

Ionix Static Eliminators are made in the USA with 100% USA made components.

How to Order - Call Ionix at 800-246-1784 to order by phone

Go to our secure Yahoo! hosted online store www.TheIonixStore.com